Das Stereotyp des Deutschen umfasst nicht nur Lederhosen, Dirndl und Gemütlichkeit (wie Britti in Kanada feststellte), sondern auch Pflichtbewusstsein, Ehrgeiz, Pünktlichkeit und Genauigkeit et al.
Manchmal ist "genau" dann aber auch etwas zu perfekt, so wie diese Füllstandsanzeige.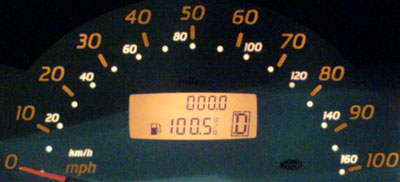 Übrigens: Wer die Werbespots von "Dr. Z" für deutsche Wertarbeit noch nicht gesehen hat ("[…] the best of american and german engineering […]"), die derzeit bei US-Fernsehsendern ausgestrahlt werden, sollte sich mal die Webseite askdrz.com anschauen. Durchaus amüsant.