No More GMail.com in Germany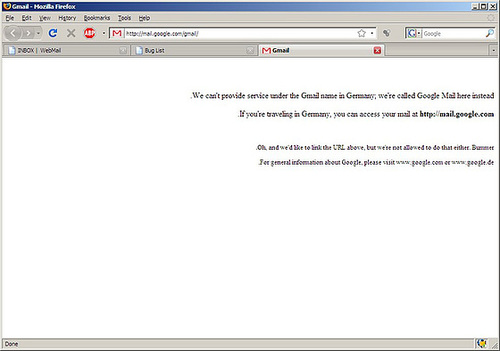 Due to legal skirmish, Google's mail service (called "GMail" in the U.S. and "Google Mail", e.g., in Germany and the U.K.) cannot be accessed [from German ISPs] by gmail.com anymore. Instead of the GMail UI, you see that error screen shown above. Pointing your browser to mail.google.com works fine, though.
Unfortunately I'm so used to type "gmail.com" – luckily, in Firefox 3 you just need to type "gmail" into the URL input field and then choose the correct entry from the drop-down menu (if you ever have visited mail.google.com before).