New Toy in the House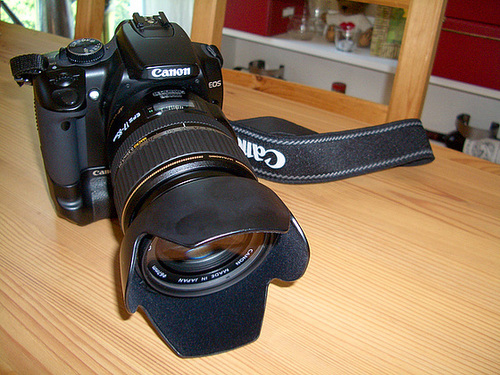 I plan to take more pictures while travelling. The new lens will be put into use in a few weeks. It might be accompanied by another lens (either a telezoom or a super wide-angle) soon. In addition, I also got more memory on CF cards as I'd like to experiment a little bit with RAW and HDR. And I'm still waiting for the delivery of an iPod Camera Connector I shoot on eBay (just to have a backup solution while on the road).
If you're looking for the most awesome store specializing in Canon equipment in Germany, head over to Achatzi.de – the owner (Martin Achatzi) is very friendly, the prices are right and from what I've been told, the after-sales service is amazing. Communication (by e-mail), order management and shipping were awesome when I ordered. He replied by mail just shortly after I placed my order and I had the lens on my desk within 48 hours. Achatzi truly deserves an A+. I'm looking forward to buy additional equipment there.